Hello Beautiful People! I hope you are all having a wonderful week thus far! It's Thursday, you know what that means.....the weekend is SO close! My daughter has been out of school now for almost 2 weeks, 2 very long weeks and she is going stir crazy so what's a mother to do? I found her a scrapbook challenge blog for kids is what I did :-) Yep, that's right!! I came across an amazing challenge blog just for children called
Kids can Scrap
. It is ran by a mother/daughter duo and they post one challenge a month to get your childs creative little mind a'thinking! So if you have children that share your passion for creating then you should check out Kids can Scrap!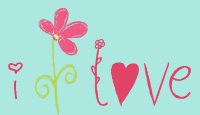 Last night I recieved a belated birthday present. My Husband is amazing! I guess he actually WAS listening to me all those times when I mentioned wanting this:
A Nikon Coolpix P80 a huge upgrade from what I have now! I can not wait to start taking pics with this baby! I am uber excited :-)
He also brought me this:
An Iced Vanilla Chai Tea Latte - My all time favorite (obsession) drink and an easy way into my heart.

My newest LO is the outcome of a challenge over at the Gutter Girlz blog. They recently posted Prompt # 26 It's all about me. The song: Carly Simon "You're so Vain" and the product is foil. Carly Simon just rocks! Who hasn't rocked out to "You're so Vain" at some point in their life? I have that song permanently engraved in my ipod :-) Now the foil was fun. I actually took out my cricut for this LO! I have only used that thing maybe 5 times ever, but I used it to cut my aluminum foil to create my flower! And those poor prima vines....I ripped off the flowers and spray painted them silver....but they were asking for it ;-)
Thanks everyone for stopping by. I am getting back to my more cheery scrapping today :-) I was just working on my About me book and my styles are completely different when it comes to myself and my children! I hope you all have a fabulous weekend! Oh, and keep a watch out....it's geting closer to the time when I can share my great news :-) Yay!!
PeaceOut - ScrapOn - LoveAlways
Amy Oxford